"Phoenix-RTOS operating system as the foundation for the Cloud-Edge-IoT Continuum" project has been selected in the Polish IPCEI-CIS competition
2021-10-21
The IPCEI-CIS competitions were organized in all member states participating in IPCEI-CIS initiative to select candidates for the EU program to accelerate the development of European infrastructure and technology for Cloud / Edge in order to achieve digital independence from other global economies. Among the several projects selected in Poland for the next pan-European phase of IPCEI-CIS, which have a chance of obtaining financing as innovative projects of strategic importance for the EU, is a project submitted by a consortium of Phoenix Systems, Atende Industries and Netia. The project relates to the further development of the Phoenix-RTOS operating system to establish the so-called Cloud-Edge-IoT Continuum, enabling user applications to operate in an advanced ecosystem consisting of computing systems of various levels of complexity.
IPCEI (Important Projects of Common European Interest) is an EU mechanism that allows for preferential financing of innovative projects of strategic importance for all EU countries. The goal of the IPCEI mechanism is to increase the global competitiveness and innovation of European industry in sectors of the economy that are strategically important for the EU.
IPCEI – CIS (Cloud Infrastructure and Services) is an initiative that was joined by 12 member states, including Poland. Particular emphasis was placed on the development of base technologies available in the open-source model. Phoenix-RTOS operating system, created from scratch in the EU (in Poland) and revolutionizing the approach to creating IoT devices and their software, perfectly fits into this strategy. Phoenix-RTOS enables data edge processing directly on devices by creating an advanced environment for running user applications and thus facilitating their integration with cloud services available on the market.
Poland joined IPCEI-CIS in March this year, and as part of this initiative, a national competition was organized to select Polish candidates for IPCEI-CIS, which will pass to the next phase and eventually be submitted to the European Commission. Among the projects selected in Poland, there is a project of rapid, parallel development of Phoenix-RTOS for other, apart from Smart Grid, strategic market sectors such as intelligent aviation, intelligent space, e-mobility, bionics, intelligent agriculture and intelligent instrumentation, and implementation of associated cloud services. The project has been prepared and submitted by a consortium of Phoenix Systems, Atende Industries and Netia. Its goal is to establish the so-called Cloud-Edge-IoT Continuum, i.e. enabling user applications to operate in an advanced ecosystem consisting of computing systems of various levels of complexity, ranging from central systems to edge devices, and allowing for migration between elements of this environment.
"I am very proud of the fact that Phoenix-RTOS can play a key role in the development of the European cloud system and become an important European open-source technology. Financial support for the parallel development of the system for all strategic market sectors, similar in essence to the financing available in the Silicon Valley, may significantly affect our chances for broad presence on the global market and competition with giants from the US and China. I am very pleased with the support of the project and strategic cooperation with Netia, one of the most important Polish telecommunications companies, in the field of the development of cloud services complementing Phoenix-RTOS" – says Pawel Pisarczyk, CEO of Phoenix Systems and Atende Industries.
"The Netia Group has extensive experience in commercialization and effective implementation of Cloud and Security solutions. In search of new development opportunities in the B2B segment, we are willing to open to cooperation with the creators of innovative solutions. In our opinion, the operating system developed by the Atende Group has enormous potential and a chance to appear on the global IoT market. I am convinced that our joint competences in the field of designing and building cloud solutions will allow us to efficiently develop a central platform for collecting, processing, and analyzing data from Edge-IoT devices, unlocking our and our partner's full innovative potential. The solution with which we begin our joint adventure, i.e. Smart Grid and support for environmentally friendly energy, is also one of the market priorities, especially important from the point of view of effective emission reduction. It is worth mentioning that for some time now all Netia's Data Center facilities, and with them also our cloud services from the NetiaNext line, are 100% powered by green energy" – says Andrzej Abramczuk, Netia S.A. CEO
Netia is one of the largest Polish telecommunication operators, part of Polsat Plus Group. Based on a modern, efficient infrastructure and thanks to the high competence of a team of employees, it provides individual clients, enterprises and institutions with comprehensive on-line communication and multimedia services. Business customers will find in the Netia Group's offer, among others the highest quality Internet access services, data transmission, voice communication, integrated communication and a number of advanced ICT solutions (NetiaNext), designed to streamline processes and increase efficiency. Netia is also one of the leading providers of cloud solutions in Poland and the owner of 5 Data Centers located in Krakow, Warsaw and the surrounding area. It also provides a full range of cybersecurity solutions, including Security Operations Center (SOC).
Atende Industries is a company from the IT and high technology sector that has been providing innovative solutions for Industry 4.0 for over 10 years. The activity of Atende Industries is focused on the development of cloud platforms for Industry 4.0, such as the besmart.vision platform for intelligent robotics and besmart.energy - a platform for modern distributed energy. The company has developed and implemented software for the AMI system for the largest smart metering system in Poland, implemented by Energa-Operator (1.4M meters).
Phoenix Systems is a company belonging to the Atende SA capital group, which created and develops the Phoenix-RTOS open operating system intended for Internet of Things edge devices (Edge-IoT). Phoenix-RTOS operating system is used in data concentrators as well as smart electricity and gas meters used in the smart utility market. The company is currently working on a version of the operating system for aviation applications (compliant with the requirements of DO-178C standard) and plans to implement the system in other sectors of the Internet of Things market.
Press contact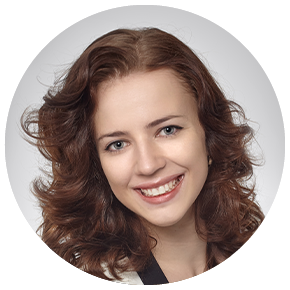 Monika Węgierek